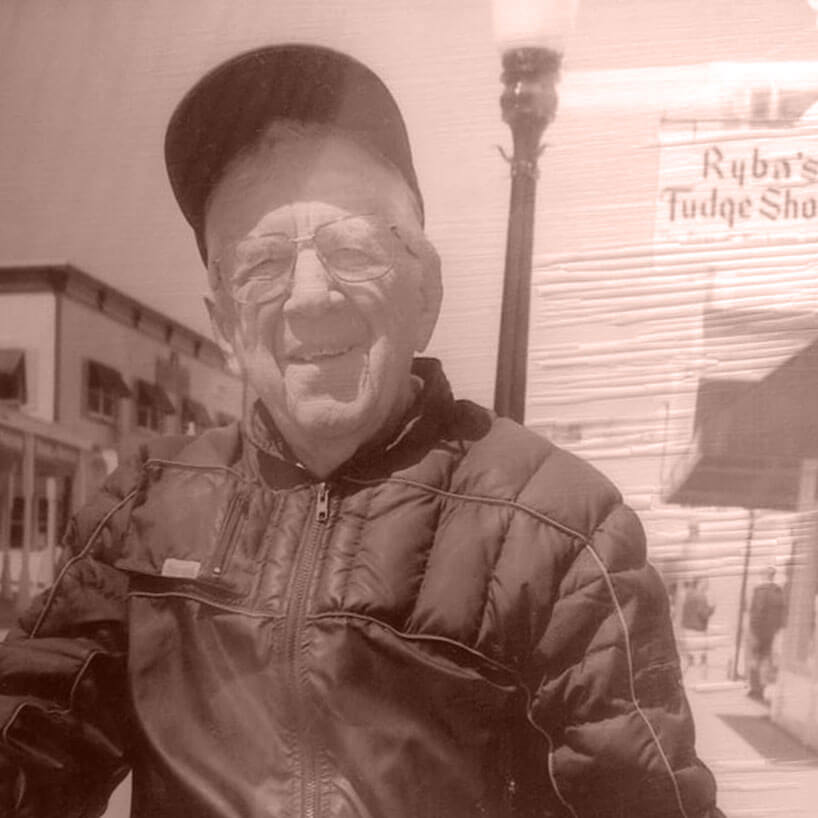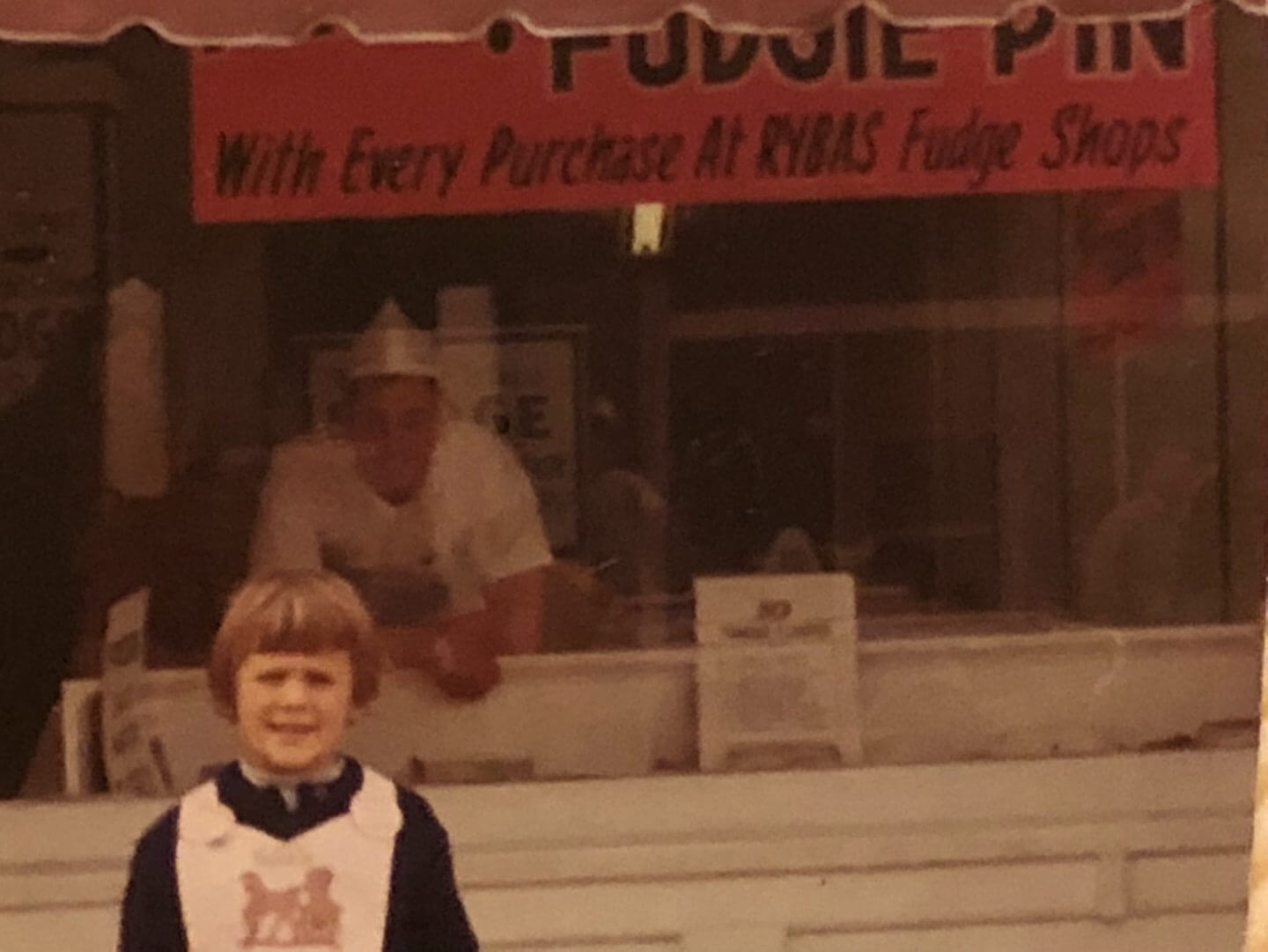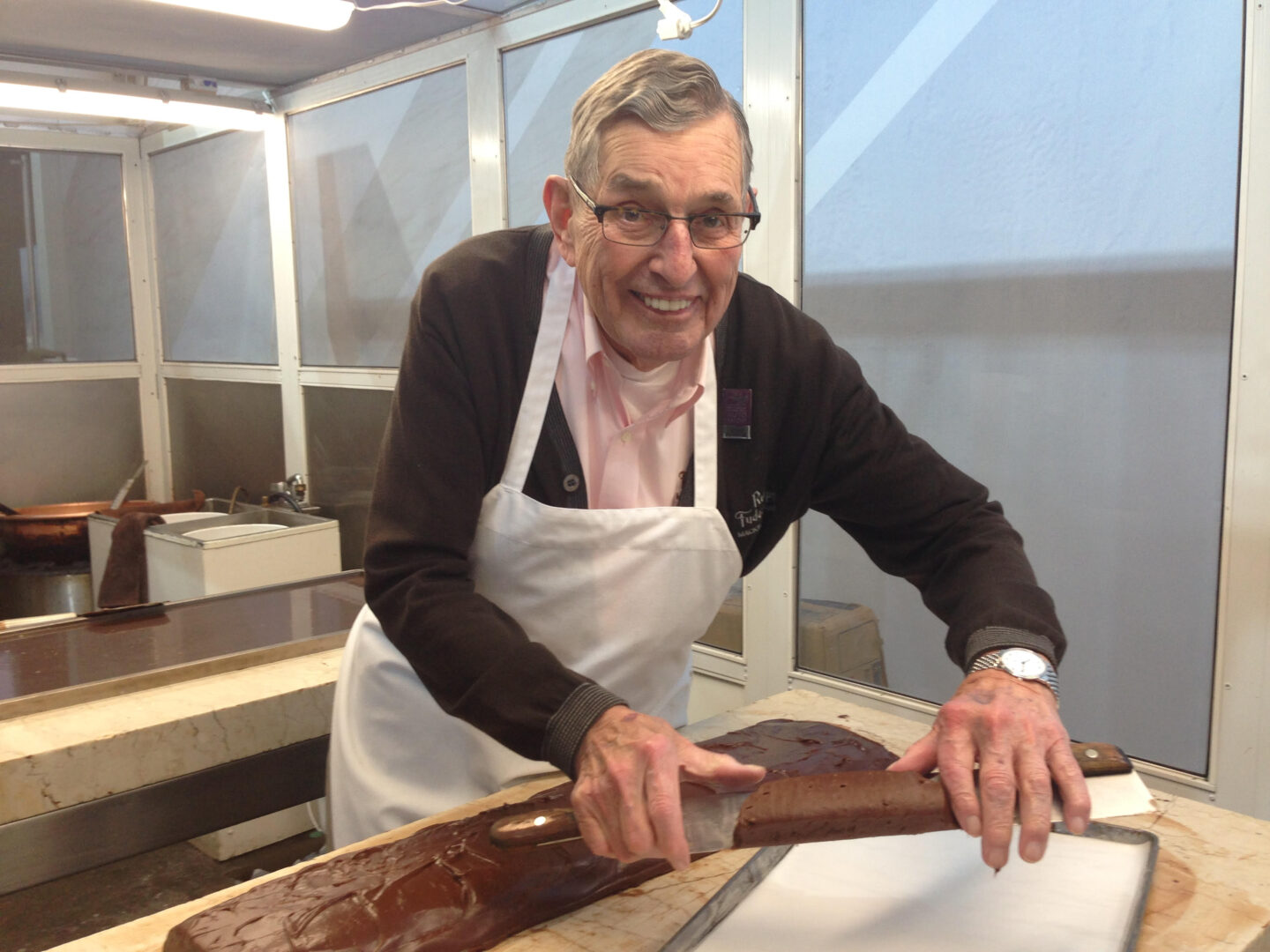 Sweet Beginnings
The sweet beginning of the Ryba family's handcrafted confections began on Detroit's East side in 1936, when Harry Ryba opened his first sweet shop at Jefferson and Chalmers. A decade later, Harry opened a second Detroit confectionary where he began to hone his skill as a master fudge maker. Soon after, a precocious teenager began selling newspapers outside the busy shop. Both irritated and impressed, Harry hired Victor Callewaert, his future business partner and son-in-law. Rena Ryba and Victor Callewaert were married in 1957. The following year Victor and Harry officially become business partners.
A Michigan-Made Tradition
Ryba's Fudge takes off when the ambitious pair begin peddling their signature fudge at events, festivals, and fairs in the 1950s – most notably the Detroit and Chicago Auto Shows, where Ryba's becomes the official sweet treat of the marquee events. As these events and venues grew, so did Ryba's.
Mackinac Island Fudge
Harry Ryba and Victor Callewaert bring their handcrafted fudge to Mackinac Island in 1960. Here, Ryba's Fudge Shops is where fudge making became a public spectacle luring visitors to the front windows of Mackinac Island's fudge shops. Ryba's is where tasty new fudge flavors are invented, where fanning the sweet scent of fresh fudge into the street was pioneered, and where tourists are still confectionately referred to as "Fudgies." Harry Ryba's affectionate name for the visitors seeking the sweet treats in Ryba's signature pink box.
Family Recipes Perfected
Over the next thirty years, Ryba's Fudge Shops open in Wildwood and Atlantic City, New Jersey; McCormick Place and Navy Pier in Chicago, Illinois. While these shops have since been closed, the sweet aroma of fudge still wafts onto the streets of Mackinac Island from four unique Ryba's Fudge Shops. Passersby stop in their tracks to watch as skillful sweets makers pour hot, molten liquid from copper pots onto marble slabs to make decadently delicious fudge. Recipes perfected over four generations and a carefully honed process, result in the creamiest and smoothest fudge, packed with flavor.
The Legacy of the Fudge King Lives On
It's no wonder Ryba become known as the "Fudge King" of Mackinac Island, passing his title on to Victor, who in turn taught his children and grandchildren his master craft, ensuring that the legacy lives on today.
More Ryba-Callewaert Family History